Our "Started Pointing Dog Program" is for all pointing dog breeds, including DeCoverly setters and outside pointing dogs. The program lasts four to eight weeks depending on the dog's age, level of development, previous experience, etc. A started dog finishing the program will be: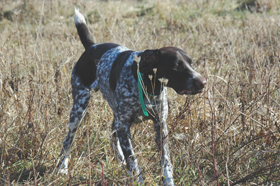 Pointing birds
Having birds shot over good points
Trained in basic field obedience
Hunting effectively – showing a knowledge of cover and scenting conditions
E-collar conditioned
Hunting dead – may or may not be reliably retrieving based on natural aptitude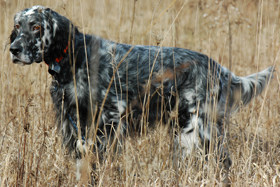 Additional Pointing Dog Services include:
Annual pre-season "Tune Up" (2 weeks, typically hunting 15-20 birds)
Training for honoring and backing
Steady to Wing and Shot
For more information, view our brochure.